Hi everyone, today is the day! The Shenzhen Fast signed edition limited drop is HERE! Don't delay, there's only a limited quantity available and when they're gone……. they're gone!
In other news, welcome to a new blog! I have been providing (free) monthly updates on my Patreon and ko-fi, but if you'd rather have good ol' fashioned RSS (I know I do) you now have that option, too! The content will be the same as those other places and hopefully over time I can consolidate my efforts a bit, but I'm taking the wait and see approach while this Social Media Shuffle settles out. This particular feed will also be a comic update mirror! All the comics from all the places, so you don't have to subscribe to fifty different feeds, just this one.
If you like the header image, a phone wallpaper is available at any pledge level at Patreon (recurring) or ko-fi (one time!).
Over on Patreon I posted this year's hourly comics (public post).
This month I announced the two big projects I'm going to focus on this year. The first one is a DIY Art Degree where I'm going to study really hard and work on improving my COLOUR! The second project is a new webcomic! I am going to spend this year developing it and hopefully I'll be ready to start on the first chapter early next year 🙂 It's the most ambitious thing I've attempted in a long time and I'm really excited about it.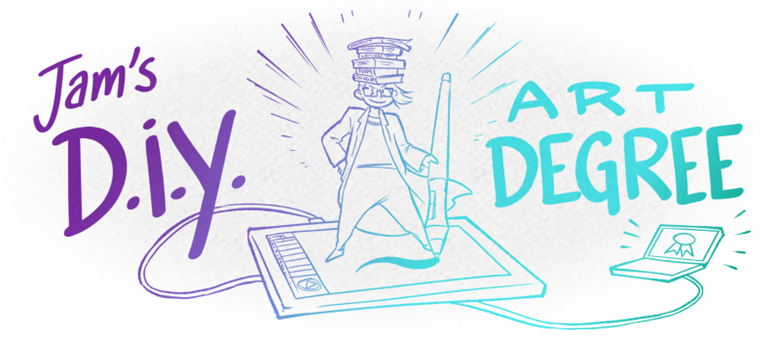 Social media-wise, I've been posting a lot more on tumblr! I'll also try to be posting a bit more on instagram , but definitely I have been having more fun on mastodon.
There's also a new podcast episode of the Tradewaiters! (A comic book club podcast for whom I am one of the waiters in question!)
Thanks everyone!! 💜